About Us
Mary's Kitchen Port is our family-owned business tucked into a cozy shop on Traverse City's west side. Just look for the bright red awning out front. Our customers count on us for quality; both in our freshly made lunch items and our wide range of kitchen goods. If you're like a lot of people, you'll come here once and become a regular before you know it!
As
write papers for money
our regular readers know, trivia tuesday is our weekly examination of the programs and policies, details and distinctions of the leading business schools
Drawing on a family tradition.
When our mom, Mary Boudjalis-King, launched a catering business in 1971, we were right alongside, making canapes for all sorts of events from our house on Eighth Street.
Mom came by her cooking skills from her dad, Anthony, who was in the food and restaurant business most of his life. Grandfather even drove a produce truck between Cedar and Detroit in the 1930s, bringing Kalamata olives and feta cheese to Traverse City shops.
Grandfather had a love of food, a concern for quality, and a good business sense.
To ensure that his own children were well-fed, grandfather prepared a special spice blend for grandma to use. A little jar always stood on the stove, ready to flavor the children's meals. At Mary's Kitchen Port, we still use grandfathers spice blend. You can take home a bottle to enjoy at home, too. Just look for Mary's Original Gourmet Blend on the shelves.
While our business has evolved over the years, from catering to our current shop, one thing hasn't changed. Our focus on quality and service is a family tradition started by grandfather, carried on by mother, and embraced by us today.
We look forward to serving you!
Mike Boudjalis and Kathy Baier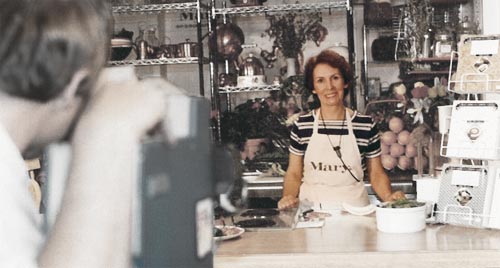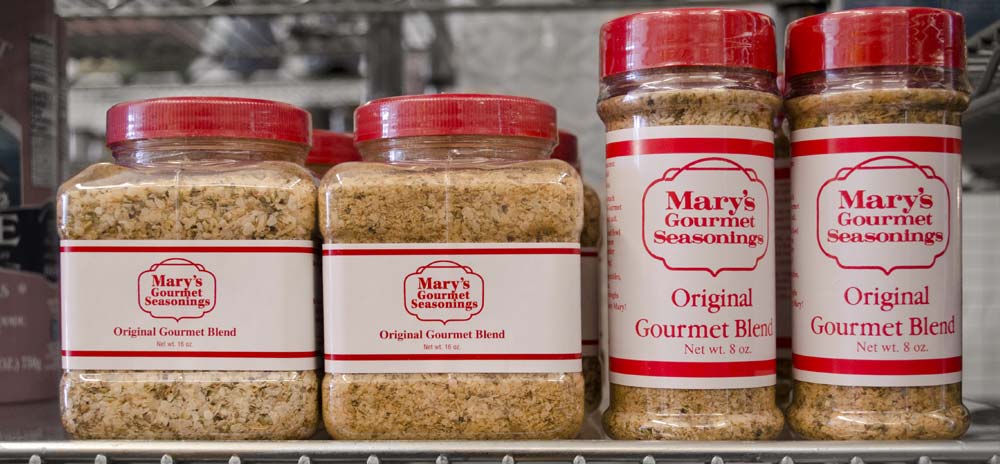 You can find Grandfather's spice blend on our shelves today. Commonly referred to as MOGS in our recipes.